Bankruptcy, Corporate Law | Asheville
Rod Kight is a consumer and corporate bankruptcy specialist in Asheville, North Carolina. Kight Law is a certified debt relief agency by the U.S. Congress. Mr. Kight and his staff now have the ability to create blogs and his firm is learning to habitualize marketing in their day to day practices.
Rod first came to us in 2010, following a fairly exhaustive search for someone to help him create a new website. Since then we have redesigned his business law site (2015) and started the research and marketing for helping him to establish a flourishing cannabis business law practice serving the entire southeast.
We were first enamoured with Rod's Renaissance style, and his family's beautiful story. That quickly grew into a deep respect as we realized how focused and brilliant he is, and how much he cares for his clients. Kight Law and NC Legal Marketing have a promising future together.
Kight On Cannabis | 2015
In 2015, Rod published his authoritative business law primer "Cannabis Business Law" expounding on the issues facing the burgeoning cannabis industry nationwide. Intensely focused on medical cannabis advocacy, Rod is positioning his firm as the premiere canna-business law firm in the Southeast. In preparation for the release of his book, we created Rod's Kight on Cannabis site. In the next few years, we will expand and marry his two websites. We are very excited to be a part of helping to establish cutting edge law in North Carolina.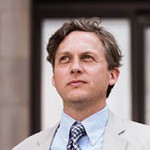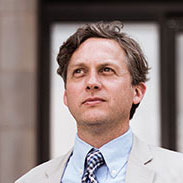 I have worked with Gina Drew for years and cannot recommend her highly enough. Gina is a true legal marketing expert and does not take on non-lawyer clients. Her knowledge of the legal field, the way(s) that law firms operate, and State Bar ethics rules is unmatched. Gina takes the time to know her clients on a personal level and uses her knowledge to create vibrant websites and promote them in their particular areas of expertise. Her approach is anything but "cookie cutter." Gina seeks out unique opportunities for her lawyers to market in their particular niche areas and creates A+ profiles on pertinent media sites. After hiring Gina my recognition in the legal fields in which I practice skyrocketed. I have observed that this is common among her clients. I have been very impressed with her staff, all of whom share her commitment to excellence.
Rod Kight, Asheville, 2015
Services:
Website Design Concept and Layout for 2 separately focused websites
Content Development
Logo Development
Profile Development
Peer Review Preparation and Enhancement
Press release & publicity
Solicitation investigation & management
Advertising monitoring and analysis
Social media publicity management
Ongoing consultation
Hosting, Maintenance and Security
This site is "Your Money or Your Life" Google Review Compliant
Features:
Intake Questionnaire that captures approximately 50 clients per year.