David Gantt Law Office, 2013
David Gantt is a North Carolina Board Certified Specialist in Worker's Compensation Law. A primary focus of his practice is Social Security Disability. David Gantt believes in leadership through action and example and served on the Buncombe County Commission for 20 years, altering and enhancing the lives of its citizens for generations to come. He is good to his very core. We love David Gantt. We will be a key part of David's team for years to come.
David is a uniquely savvy marketer. He came to us needing help with fulfillment and was generally concerned his secret methods might be duplicated for our other clients. It took some coaxing, but David allowed us to apply the same proprietary marketing system for him that we do for our other firms and the benefits have been astounding. We were able to help David obtain long deserved recognition from Martindale Hubbell, Best Lawyers in America, and US News/Best Lawyers "Best Law Firms".
Though it took us a couple of vendors and applications to find the right tools, David's marketing is now leading to new client generation nearly every week. His Social Security Disability Self Help pages are proving helpful to to people every month that rolls.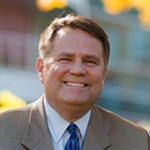 Gina Drew has massively increased my marketing potential through her personal and methodical planning for our office. She understands the power and effectiveness of social media and has used that knowledge to enlarge my client base. I am thrilled with the work product of her group and highly recommend her company and staff for the effective marketing of any law office./p>
Services:
Website Design Concept and Layout
Content Development
Profile Development
Peer Review Preparation and Enhancement
Print Media Products
Blog development
Solicitation investigation & management
Advertising monitoring and analysis
Client capture and lead generation
Ongoing consultation
Maintenance, Hosting & Security