Print Media & Advertising for Lawyers
We have had the privilege of designing many quality publications and print marketing concepts for lawyers. Ranging from stationery and brochures to advertisements and billboards, print media helps law firms develop sound referral sources, both from clients and peers. Your business sets, brochures, newsletters, direct mail campaigns, business logos, and other materials for print deserve the same attention your web presence receives.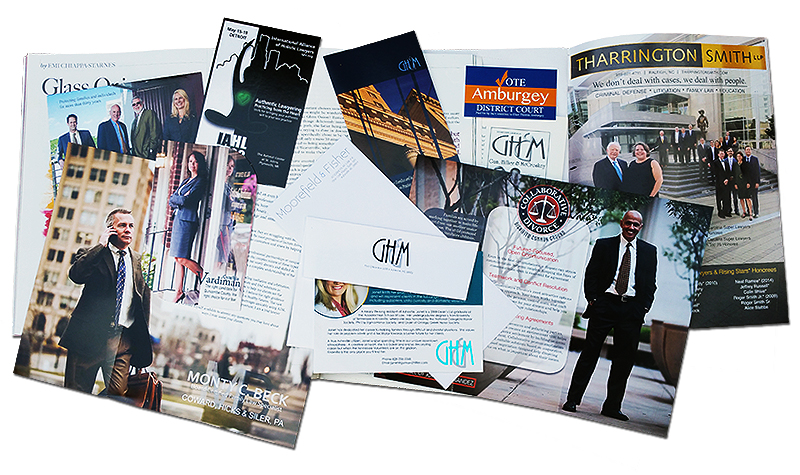 The "End of Print" is a meme that has gained ascendency in an environment of disruptive change in the communication ecology. It's similar to the dot-com boom meme that bricks-and-mortar stores were doomed and would soon disappear." – Michael Josefowicz, Mediashift

Another Happy Lawyer!
I have worked with Gina Drew for years and cannot recommend her highly enough. Gina is a true legal marketing expert and does not take on non-lawyer clients. Her knowledge of the legal field, the way(s) that law firms operate, and State Bar ethics rules is unmatched. Gina takes the time to know her clients on a personal level and uses her knowledge to create vibrant websites and promote them in their particular areas of expertise. Her approach is anything but "cookie cutter." Gina seeks out unique opportunities for her lawyers to market in their particular niche areas and creates A+ profiles on pertinent media sites. After hiring Gina my recognition in the legal fields in which I practice skyrocketed. I have observed that this is common among her clients. I have been very impressed with her staff, all of whom share her commitment to excellence.
Rod Kight, Asheville