Therapeutic and Restorative Justice, Judicial Mentorship | Honolulu
Judge Mike Town is a 30 year veteran of Hawaii's District Court, an internationally recognized therapeutic jurist, and renowned author and lecturer. Judge Town has spent years studying and teaching about therapeutic courts, compassion fatigue and jurigenic harm. In his retirement, Judge Town is using his extensive history and experience to assist seated jurists in creating therapeutic practices from the bench.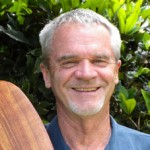 Ms. Drew was able to advise me and ultimately launch a website which was most successful in design, accuracy, theme and my goals and vision for those purposes. She was able to listen carefully, capture my short term and longer term goals such that the reader could see clearly what I had to offer. The results were in my view quite successful.
Hon. Mike Town
Services:
Website Design Concept and Layout
Content Development
Logo Development
Personalized Training